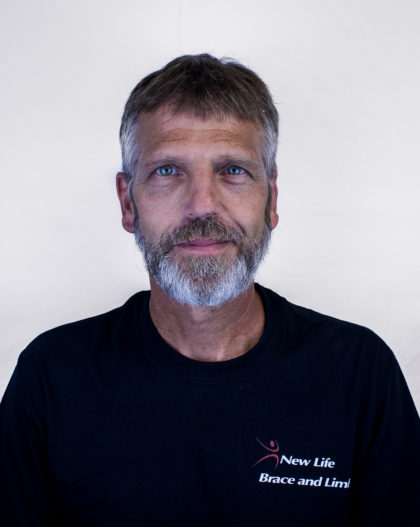 PAUL HANNEMAN | PROSTHETIC FABRICATION SPECIALIST
Paul Hanneman has been fabricating upper and lower prosthetics for over twenty years and has been with New Life Brace and Limb
since 2012. Being a below knee amputee himself gives Paul a special understanding of how a prosthesis should fit which is a huge
asset to our practitioners and patients. When not in the lab, you can generally find Paul fishing and spending time with his grandkids.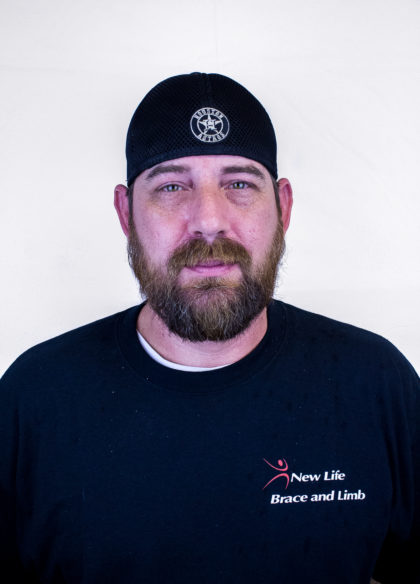 BRAD MARTIN | PROSTHETIC & ORTHOTICS TECHNICIAN
Brad Martin has been with New Life Brace and Limb since 2014 and since that time Brad has really become efficient in making
prosthetics as well as custom back braces for patients. Brad is a huge sports fan and when he is not working in our lab, he loves playing
sports with his two sons.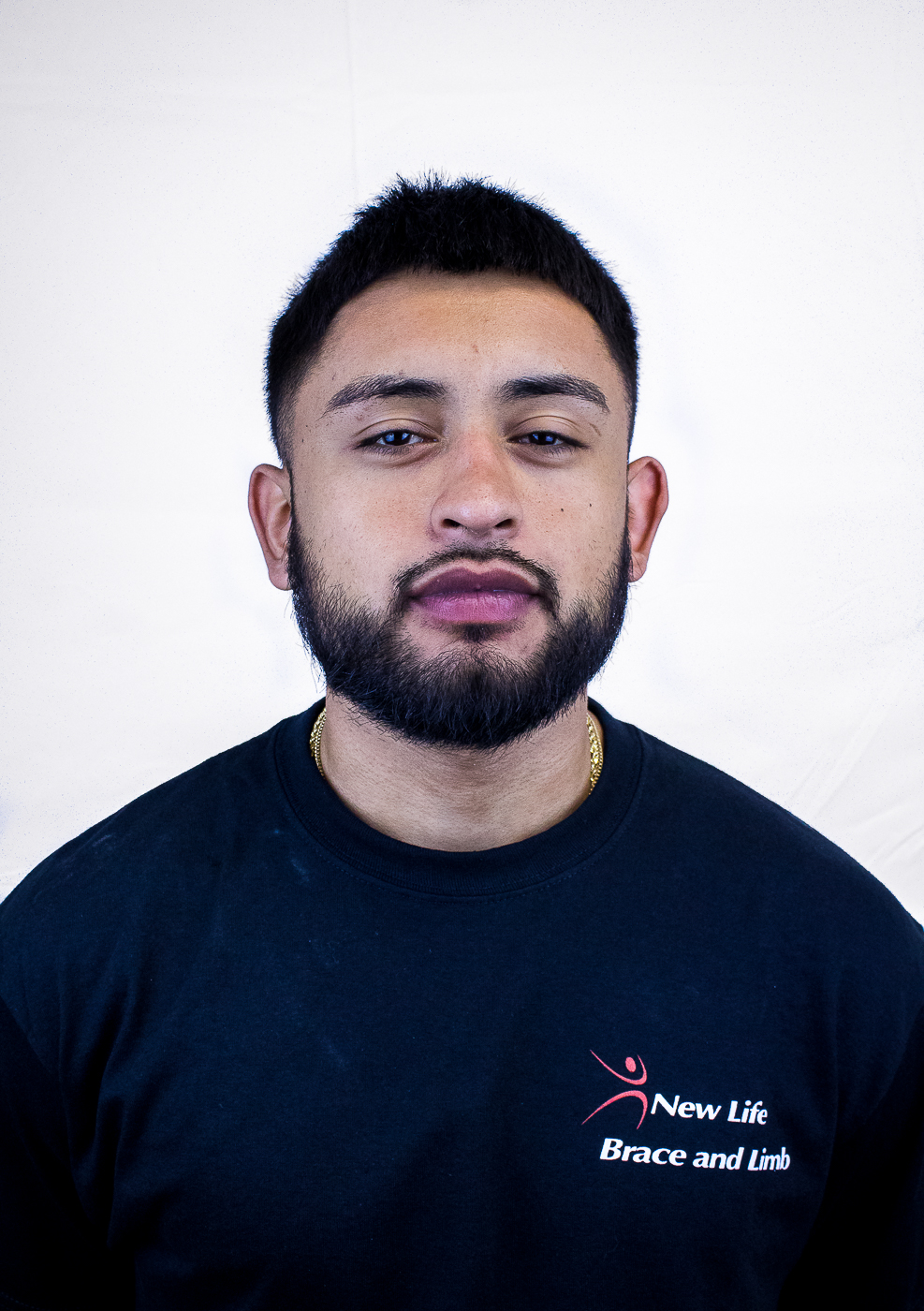 JOSEPH MARTINEZ | ORTHOTIC TECHNICIAN
Joseph Martinez joined our lab team in 2016 as our Orthotic Technician to help fabricate custom Ankle Braces and Foot Orthotics for
our patients. This new career for Joseph has really taught him a lot about the anatomy of patient's legs and feet. When not creating
braces in our lab, Joseph enjoys creating and producing music in his free time.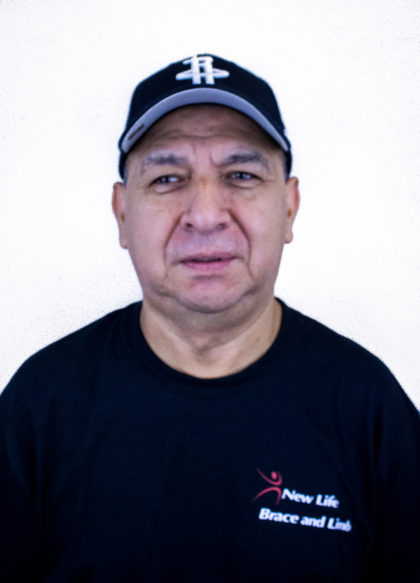 JJ GARCIA | FOOT ORTHOTIC SPECIALIST
With over 40 years of experience, JJ Garcia is an expert when it comes to foot orthotics and shoe modifications. Over the past couple
years, he has perfected our diabetic and accommodative style foot inserts which are a blessing to patients with diabetes or foot issues.
Outside of work JJ enjoys spending time with his family.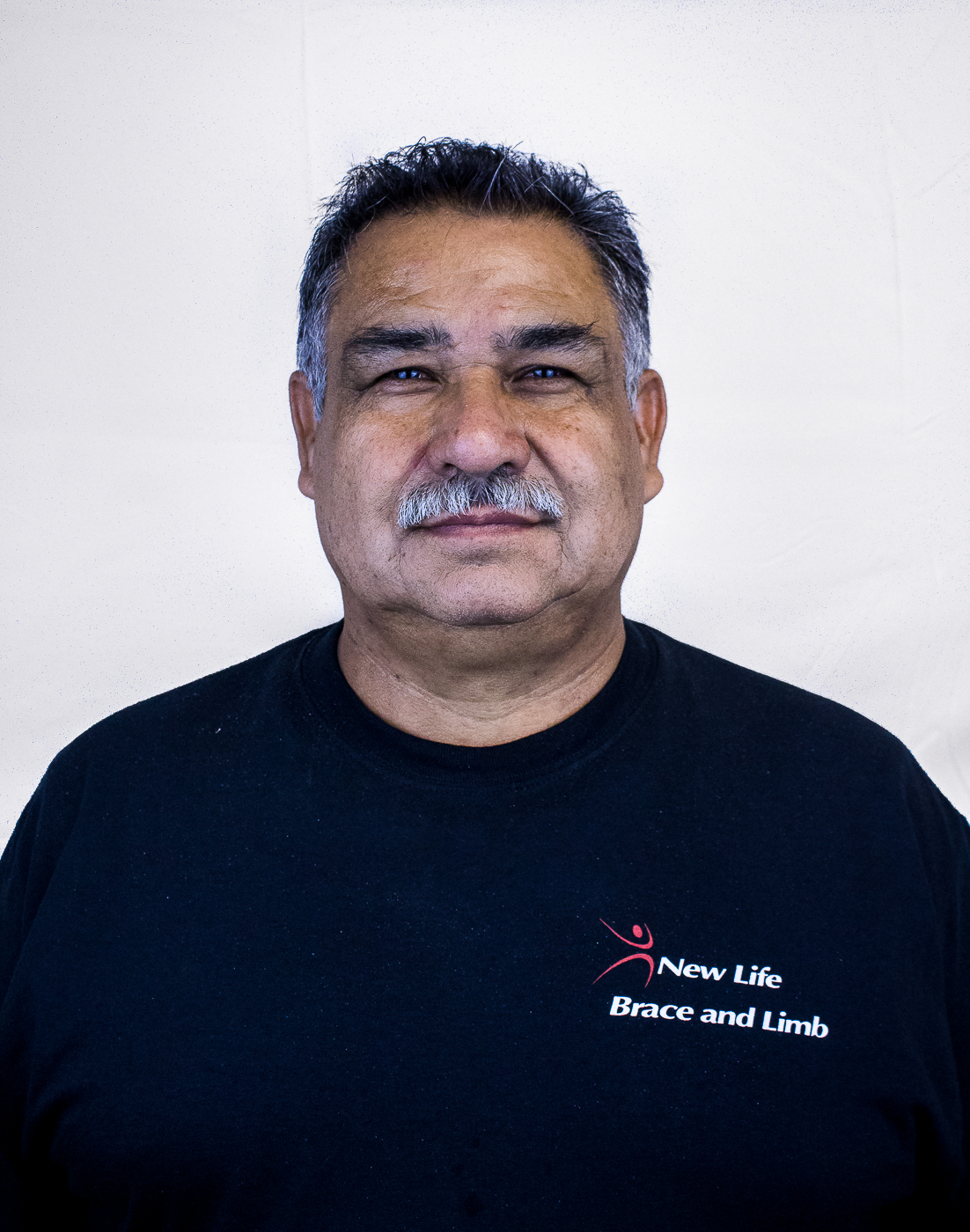 JUAN GARCIA | LEATHER & METALWORK SPECIALIST
With over 22 years of experience, Juan Garcia was a huge asset when you joined our lab team back in 2016. Bending metal and
creating braces out of leather takes true craftsmanship which really sets New Life Brace and Limb apart from our competitors. When
Juan is not making custom braces in our lab, he enjoys watching soccer and spending time with his wife and kids.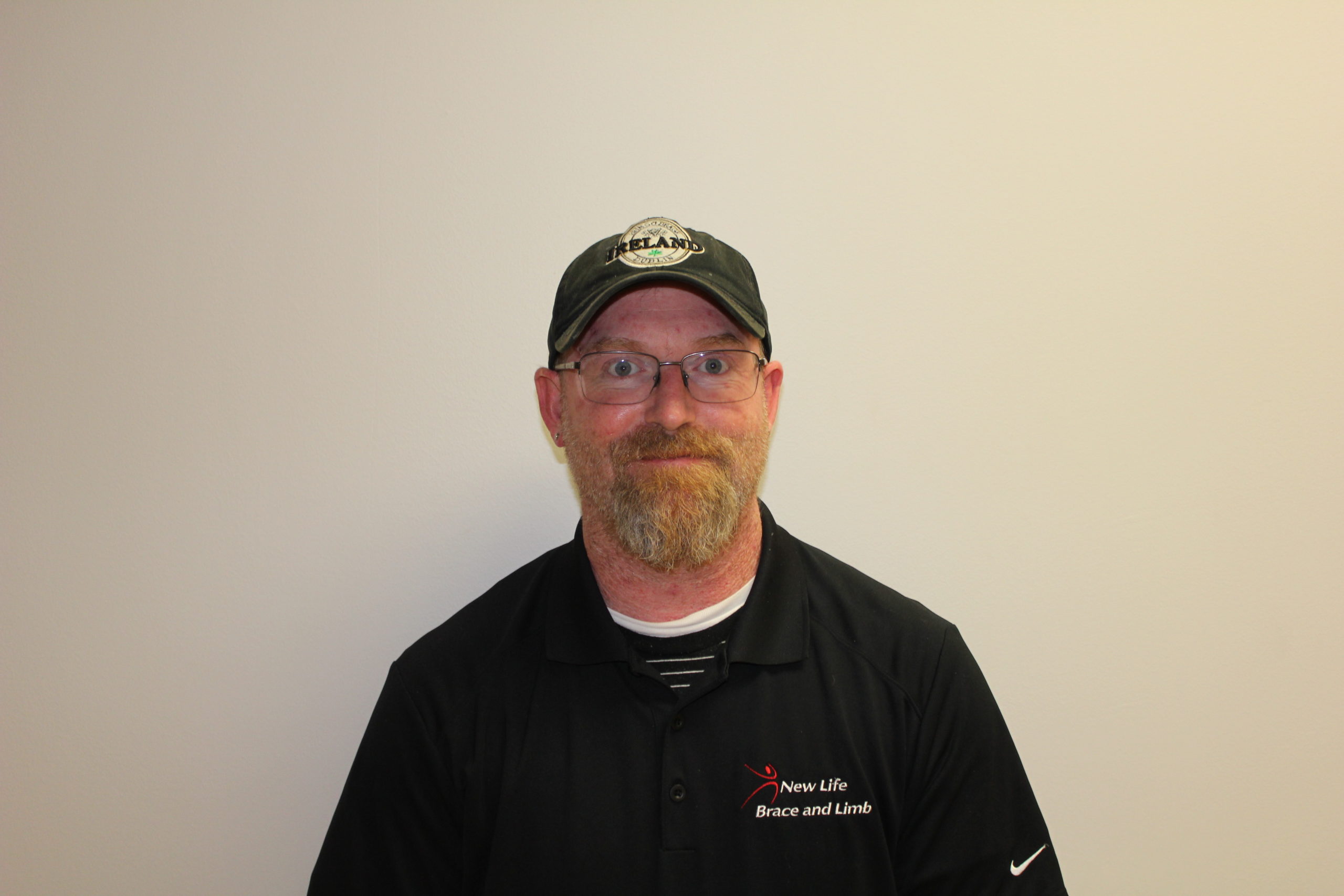 RICHARD MCLEMORE | LAB TECHNICIAN
Richard McLemore is the head technician for our San Antonio branch and has 20 years of experience in the field of O&P. Richard has
been in other organizations which has given him a well-rounded skill set so he can tackle any difficult cases that come into our facility.
Richard enjoys spending time with his family, swimming with his kids, and gardening around his house.

I have NEVER been treated with anything but respect and kindness. I have never felt like an imposition just because my appointment ran a little late. New Life treats me as a person and not just another patient. Jesse Rettele is the head Prosthetist and he is always extremely professional and a man with immense integrity.
-T. Hellyar
My daughter started her journey with AFOs 12 years ago with Bob. She was 2 and he carefully fitted her little feet perfectly. He has taken good care of her over the years and we are grateful for his expertise and kindness with our girl. Highly recommend them!
- J. Morrow Abram

Love love, love the personal attention that I have received since day one. Big thanks to Mark n Chris!
— D. Copaus Ford

I came in last year. A fairly new amputee. Lost, frustrated in pain. With very bad prostheses that did not fit. Not knowing a single thing to do after leg cut off, staples out and given this thing I could not use. A year and one revision with support team later I am happy. I might not even have much of a limp after too my PT noticed first walk with walker yesterday after. They take care of you. Check on you and do not just build you what you need and tell you to go figure it out on your own. Brent and Derrick are Awesome!!!!
-S. Rawis-DeMaya

I Dont usually go out of my way to right reviews on a person. But I believe you have a person working for u that deserves a little extra recognition. His name is Mark Pitambersingh. I was very skeptical about wearing a brace at first. Mark took the time to explain The benefits of wearing my brace. And makes me feel comfortable about wearing it. He also went out of his way to design something I liked looking at... Made sure it was comfortable. And worked for my daily grind. Today him and his staff got me in on short notice and did some adjustments to my brace that helped me tremendously. The staff at this location are always friendly and greet me with a smile. I always feel welcome and comfortable no matter what. Great people. Great service. These ppl are definitely making a difference in the world. Thanks again
- J. Tipton