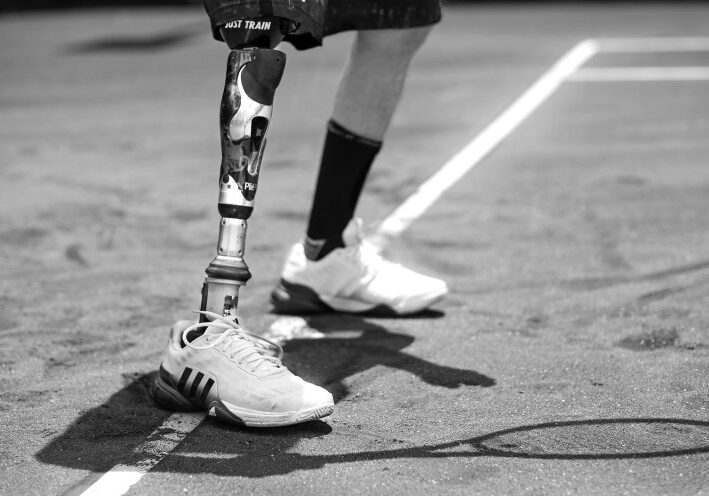 A sleeve creates a seal around the top edge of the socket, then a pump and exhaust valve remove virtually all air between the socket and the liner as you wear them. The system regulates the vacuum level within a defined range. Vacuum enhances how well your socket adheres to your limb, which reduces shear, regulates residual-limb volume changes and improves circulation in your limb.
In this case, you use a padded liner with a pin at the end. The pin is inserted into a shuttle lock built into the bottom of your socket, the only connection point. One variation for above-knee prostheses, called a lanyard system, uses a strap to pull the liner into the socket. The lanyard also connects the socket to the liner near the top, which slightly reduces rotation and shear.
A suction system consists of a soft liner, a one-way valve and a sealing sleeve. Inserting your liner-covered limb into the socket and applying body weight as you stand expels excess air through the valve. Suction provides even adhesion to the entire interior surface of the socket for security, stability and reduced friction and shear.